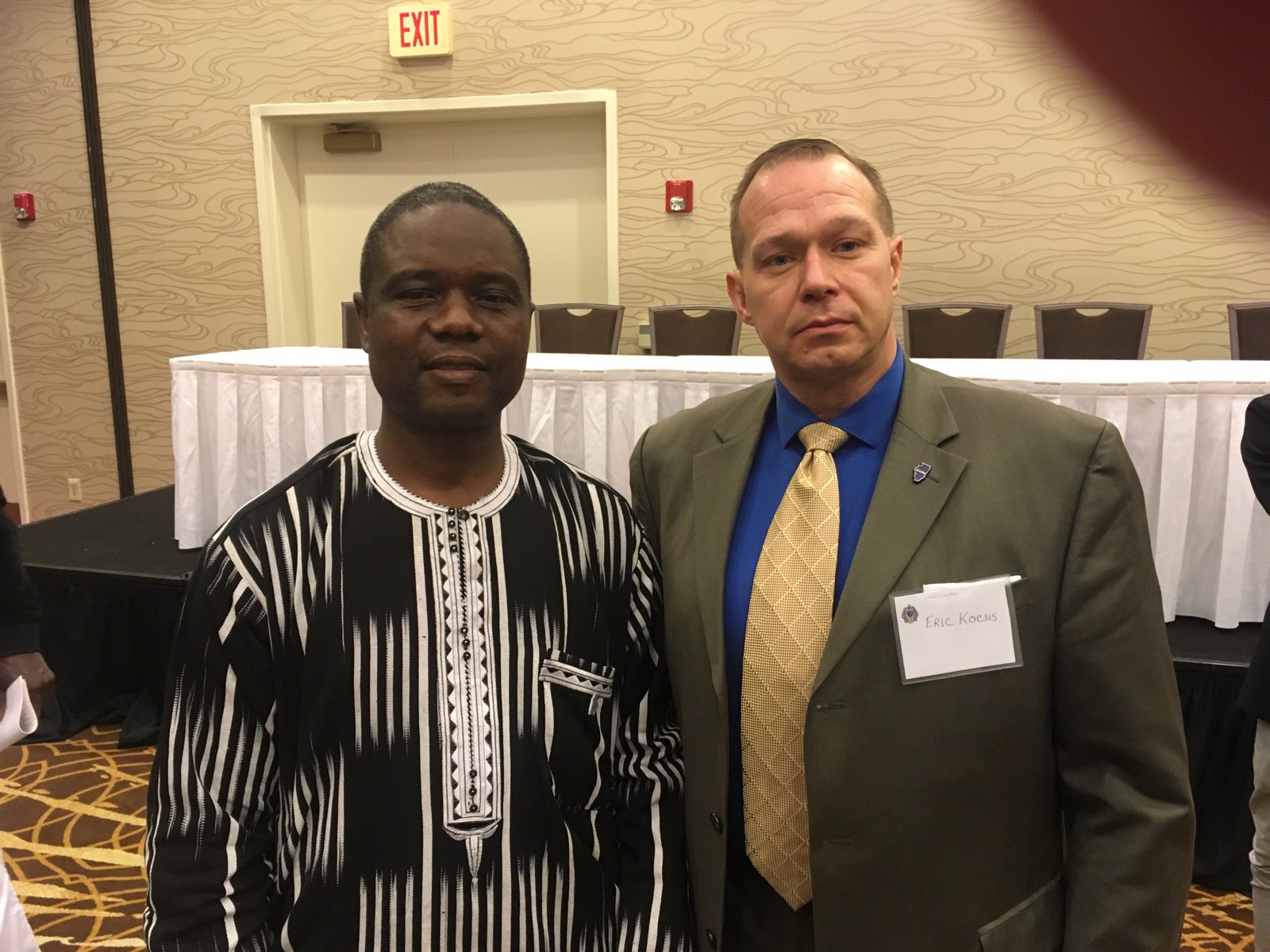 Lightning Strike Global thanks Ramses Consulting and Associates for organizing, hosting, and inviting us to participate at the Chicago Economic Forum, and welcoming LSG's CEO, Eric Kocsis to be a Member of the "Panel" for Economic Development and Trade.
An Event of Exceptional Integrity and Value…
Albeit an International Forum, LSG's account is mainly focused on the mutual advantages, benefits and opportunities of engagement in Africa.  You won't see this or hear this in the general media in America, except perhaps a soundbite.  You won't read this in America's press, except perhaps somewhere on page thirty-seven, or in specialized publications. LSG did see this, hear this and experience this in Chicago in October 2018, at the Ramses Forum.
At the Chicago Forum, we found honesty, sincerity and honourable mission to be the basis of all interaction.  We found that opportunities in Africa are thoughtful and well formulated, and with strategy and design adjustments, the right collaborative partnerships, optimized strategy and development, and some capital, there are sustainable projects and programs that could be realized across every sector that would benefit communities throughout the Continent.
The words apparent and transparent are two words that are normally not used to describe interaction in the business world, especially from the outset.  However, this was, and is, our observation.  We observed common-denominators of desire, tenacity, determination and cautious optimism.  We observed interaction and assistance amongst nations where all the usual barriers we removed.  Geo-political and cultural boundaries were non-existent to the point that one would have to refer to a country and company representative roster to verify with whom one was actually speaking.  For instance, for unrelated country and company initiatives you may find someone translating for another for no apparent reason, except for the simple fact that there was a need.  Or, a government official interpreting or assisting in a complex conversation that needed context and concept understanding.  Unity, equality and real opportunity best describe the day.  Interesting integrated concepts for multi-cultural interaction.  Very interesting concepts to actually see blended so seamlessly, in action.  LSG was very Blessed and fortunate to have had the opportunity to interact within such an environment.
Education, manufacturing, agriculture, telecommunications, housing, energy, natural resources, humanitarian and outreach, information technology, business services, real estate, automotive, infrastructure and logistics, health and wellness, environmental, and more, were privately discussed between Lightning Strike Global and representatives in these sectors/areas.  Of course, it is too soon to say what the future will bring, or if it will be our intention to engage with, or endorse any of the organizations, institutions and companies that we had individual conference.  However, we do know this… the representatives of the organizations, institutions and companies, with whom we met were passionate, professional, honest and sincere and forward-thinking, and LSG would be honoured to collaborate with each of the representatives with whom we met.  Communications with these representatives and their respective organizations since the forum are ongoing and we will provide updates through our website, as official Strategic Partnerships are announced.
Lightning Strike Global evaluates each opportunity, supports a socially responsible, humanistic and holistic approach to business, seeks to enhance and optimize educational opportunities and local economies, wherever in the world we engage.  Whether we engage directly, or support our multi-sector, Strategic Partnerships, it is always with the premise of accountability, responsibility and cultural integrity to provide sustainable SOCIO-economic impact.  Through business-technology convergence, organizational and operational optimization and cross-cultural planning, LSG's blueprinting and business intelligence analysis, distinct collaborative approach, process, method-systems, facilitated by our cross-cultural/sector management teams built of personal and managerial integrity, we never compromise cultural integrity nor the objective of being inclusive of local talent and entire communities.  Mission, belief systems and institutions remain uncompromised, as we provide and facilitate optimized solutions that are actionable, operational and sustainable.
Lightning Strike Global would like to thank the following individuals for their kindness and professionalism, as well as, providing the opportunity for us to listen, collaborate, and assist toward the realization of mission and objectives. (We apologize if we have omitted anyone, as emails and calls are still coming in daily. We will update our list of thanks, accordingly.):
Ambassador Extraordinary and Plenipotentiary to the U.S.A., H.E. Soorooj Phokeer, G.O.S.K.; Republic of Mauritius
Franck Kaboui, Entrepreneur and Business Strategy and Development Specialist, International
Tahoué Nunkamun Félix, Founder and Director General of ONYX-EXCELLENCE, Professional School -Private University
Fatime Hachim, President, UNION DES GROUPEMENTS | FEMININS AL-FIDAH, Tchad
Révérand Samuel O Samuel, PDG, International Agro Business Yempabou, Burkina Faso
Mubarack Hadjar, Directeur General, Chad Telecom, Tchad
Konan Francis Amani, Executive Manager, Ebène Industrie SARL, Republic of Côte d'Ivoire
Pascal Seogo, Director, Elim'S sarl, Burkina Faso
Jérôme Dodji Fiayiwo, Directeur Général, Kopeme Group, Togo
Lynette Marie, Organic Guru, Fiji
The very kind people of Amina Distribution, Burkina Faso
LSG extends our gratitude to Sam Ntum, Senior International Trade Specialist, Office of Trade and Investment, Illinois Department of Commerce and Economic Opportunity.
LSG extends special appreciation to Dr. Calvin Tchatchoua and Dr. Victor Onadja of Ramses.
If you are interested in engaging LSG for our efforts within Africa, Trade or Investing within Africa; or, if you are interested in joining us through Strategic Partnership Agreement to benefit African socio-economic development, educational initiatives, or any of the sectors mentioned here, please email us with a detailed description of purpose and value at Africa@LightningStrike.Global.
LSG cross-cultural teams of strategists and tacticians will create an echo of opportunity and sustainable development throughout each region we engage, as it is paramount within our charter to provide solutions that ensure sustainable socio-economic impact and outcomes, educational and career opportunities, and health and wellness programs that ensure positive local, regional and global impact and outcomes. LSG-IST is your bold and informed choice. Engage, innovate and optimize now with LSG-IST, creating an echo of your mission that is heard throughout the world.